By 2018 Pomelo was successfully producing and delivering women's clothing and fashion accessories under its own label. One of the main challenges for a fashion company that produces garments is standardizing sizes.
"Customers return an estimated 40% of what they buy online, mostly because of sizing issues. That's a hassle for shoppers and a costly nightmare for retailers, who now spend billions covering "free" returns."
(Eliana Dockterman for Time Magazine)
Pomelo introduced a men's line wear in the catalog as part of the company expansion plan, but also as the opportunity to open an exploratory space for the fashion designers and fashion producers to achieve consistency and clarity in garment size dimensions.
PM. it's a special project for me; it was the second application I designed for Pomelo Fashion but also the very first time I designed an App for the Android mobile operating system. This was my opportunity to truly implement Material Design.
Role: User Experience Design - Team Lead
Platforms: Mobile Apps & Web
Disciplines: Service Design
Tools: Sketch, Zeplin, InVision app
Site: PM. by Pomelo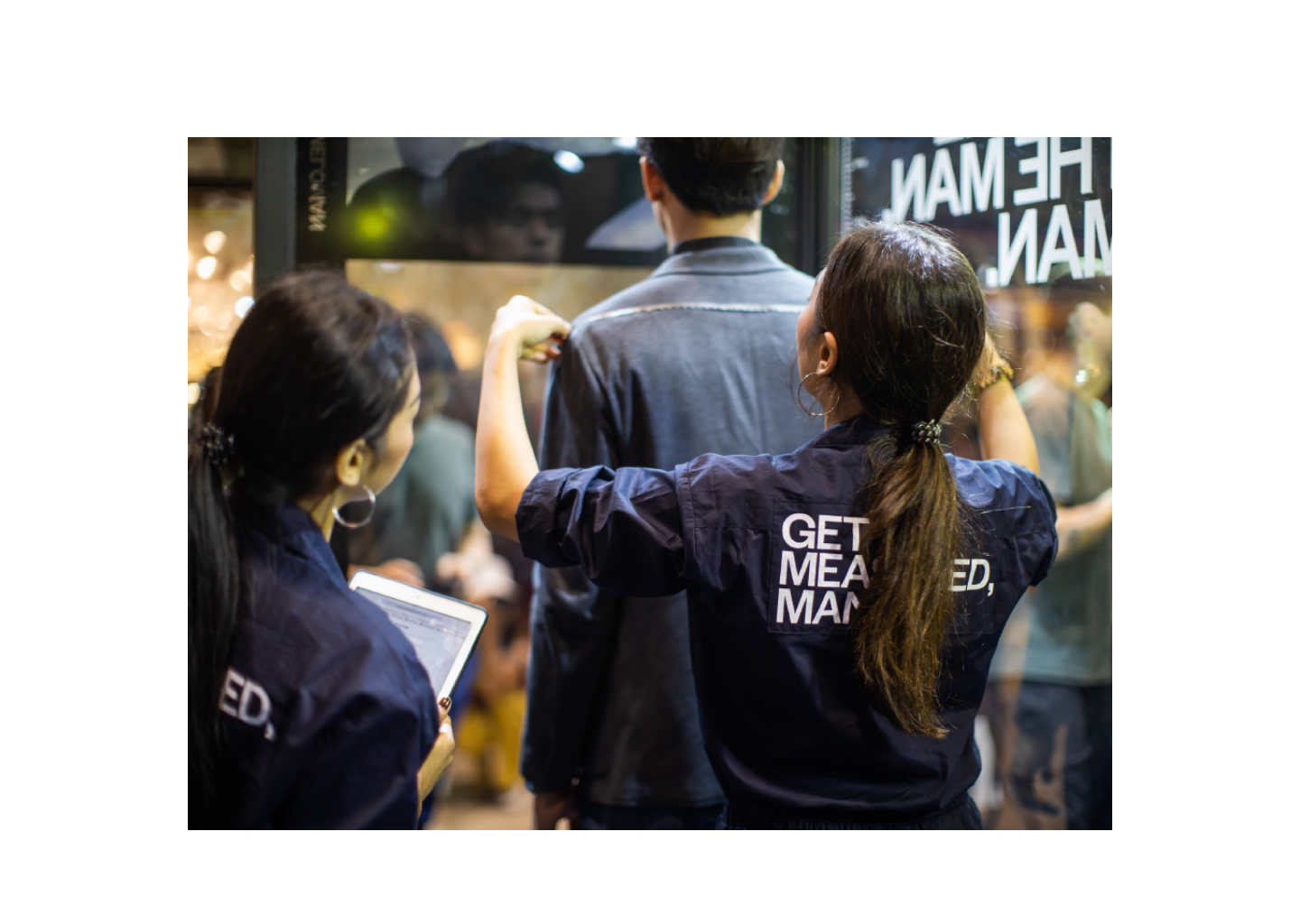 Market research showed us how shopping men's behavior in the Thai market was asking for a neutral, safe set of silhouettes that were bound to complement everything, although the customers highly appreciate the quality of the clothes. Our target customers were oriented to find timeless designs with the right fit so they could be able to be used on a daily basis.
As the UXUI team lead, my responsibility was to design an experience where users didn't need to try to understand which was their clothing size, but we would guide them through a delightful shopping experience where the clothes were designed to fit their unique body shape instead of taking then down to one magic number.